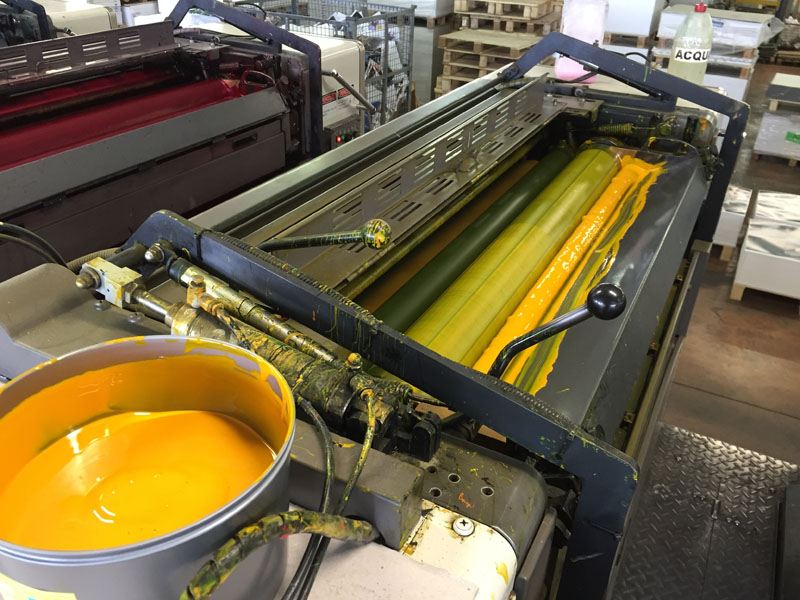 The book started 5 years ago with editing and pre-design at my Catskill Mountain Studio with my amazing designer, John Heiden. This was followed by many editing and design sessions at Smog Design in LA.
Pre-Press and was done in Verona, Italy with my printing supervisor, Bruno Nicolis. Printing was done with the artisans at Campisi Art Grafice in Vicenza, Italy. Special to thanks to Micheli Nardi, Bruno Zigliotti, and Andrea Nardi at Campisi. Although most of my days were spent at the printing press, I did manage to take in the stunning cities of Vicenza and Verona.
Many thanks to everyone in trenches. Copy editor: Jennifer Holz, Proofreaders: Emily Dings, Rebecca Miller Ffrench, and Sparrow. Scanning: Bowhaus, LA. Digital Imaging: Djuliadi Hertano and Karl Heirl for Dibou, Helena Kaminski, and Darren Westlund. Project Manager: Maggie Salesman and the many interns who helped greatly along the way.
Photos at Smog Design by Glen Nakasako.